Overnights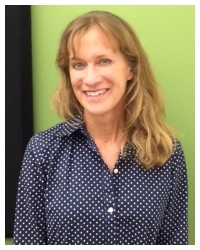 Overnights w/ Elle
Thanks to Bill McGuire SJ for interesting ideas that seemed very helpful to me, so I've taken these thoughts from the Jseuit Post 1/31/17:
We live in a Republic with the democratic principle of popular sovereignty. Political movements are necessary for a democracy and the energy of the people, that is vital to a democracy, cannot be bound in laws, policy, or beauracracy.
Prophets will arise in moments of crisis but are they prophets of "doom and gloom" or prophets of change and rebirth? A prophet's role should awaken people to see something better, to rise above the conflict.
Prophets are often not elected leaders or even well known, but they are inpsired to speak out from their heart, their conscience and consciousness.
A vital question that a prophet addresses is can citizens sustain the energy needed for justice? and at what price is peace?
There are false prophets and we tend to label people we don't agree with as a "false prophet". Consider the seemingly prophetic wave of reaction aganist a leader who was himself hailed as having prophetic status in 2008? The term prophet can easily be misused.
The question for us then to pray about is that it is of utmost importance for us to discern what is true and what is false and for us to understand what the truth means. Which then poses a difficult question: Is the truth what the majority of people say it is? And, is truth something that must be recognized and defended even if the majority denies it?
THE DIVINE MERCY CHAPLET:
Jesus asks us to trust in His mercy and love for us. To trust fully and completely so that His mercy and His love can flow through us to others.http://www.thedivinemercy.org/message/devotions/image.php
THE HOLY ROSARY:
Our Lord's mother, Mary, is there for each and every one of us, praying for us and bringing our petitions to the Heavenly Throne room of God the Father. http://www.ewtn.com/devotionals/prayers/rosary/how_to.htm